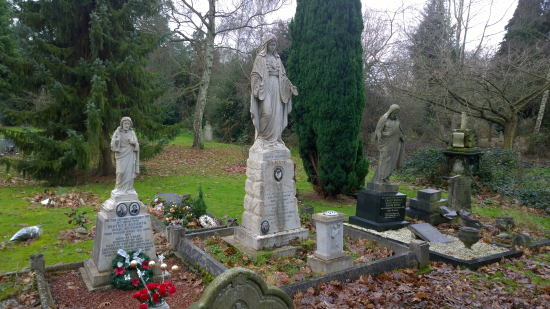 Above: Both Norwich cemeteries contain many beautiful and historic memorials.
Rosary Cemetery was established by non-conformist minister Thomas Drummond in 1819, and was the UK's first non-denominational burial ground. In 2010, this beautiful, historic cemetery was granted Grade II* listed status.
Train driver, John Prior, and fireman, James Light, are both buried in Rosary Cemetery after being killed in the 1874 Thorpe rail accident at Thorpe St Andrew in Norfolk, in which the 20:40 mail train from Yarmouth and the 17:00 express from London collided head-on whilst travelling on a single-track line between Norwich and Brundall. In total the driver and firemen of both trains and 21 passengers were killed, and many more seriously injured. After the horrific accident, as a preventative measure, engineer Edward Tyler developed the tablet system, whereby a token is given to a train driver to be inserted into an electric interlocking device after travelling down a single track, in order to let a waiting oncoming train driver know that the track was now clear.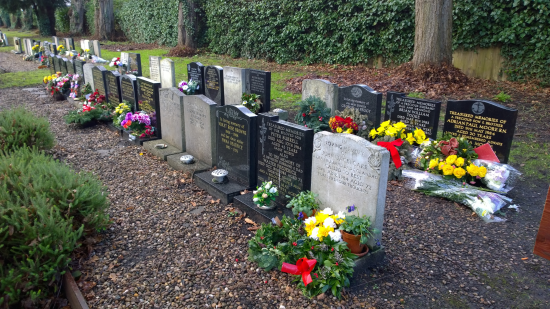 Above: Graves in a Norwich cemetery
Earlham Cemetery opened in 1856, once officials began to realise the link between overflowing churchyards and disease outbreaks. In 1855, after a cholera outbreak a few years previously, the Mayor of Norwich received an order from the Home Secretary demanding that all burials in the city's churchyards ceased. Once a site for the new municipal cemetery was chosen and purchased for £5000, Earlham Cemetery was designed by city surveyor, Edward Everett Benest, in an informal garden style with winding paths, and catering for all faiths. Much of this original cemetery is now a County Wildlife Site and is home to a wide selection of flora and fauna. By the late 1920s, the cemetery had been extended across Farrow Road to its present size of 85 acres.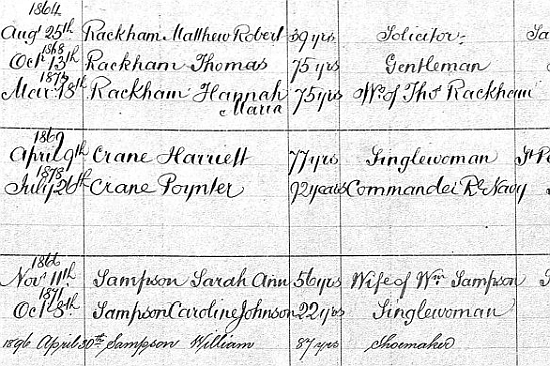 Above: Some of the older scans include information such as the occupation of the deceased.
Earlham Cemetery is the final resting place of the eminent Victorian and Edwardian architect, George Skipper. Among many other works, he designed the Royal Arcade in Norwich, the Cliftonville and Sandcliff Hotels in Cromer, and Sexey's School in Somerset.
The records available comprise digital scans of a mix of burial, grave, and index registers, section maps showing the area in which the grave is located, and details of other occupants in the grave.
We love hearing from anyone who has found an ancestor in our database. Is your relative in this latest collection of images? Please contact us by leaving a comment in the box below, or by writing on our Facebook wall or send us a Tweet.