Two of Exeter City's Cemeteries are Now Available on Deceased Online
The first release of Exeter City Council's collection includes Exwick and Topsham cemeteries, which are now available to view on www.deceasedonline.com. The records comprise:
computerised burial records
section maps showing the approximate location of graves in the cemeteries
details of other grave occupants.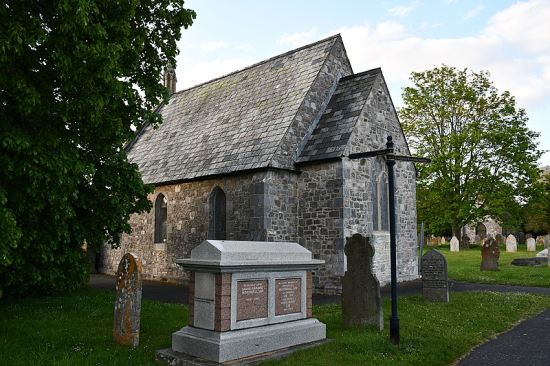 Topsham Cemetery
The incredible memorial in Topsham Cemetery pictured below marks the resting place of Lieutenant Francis Ross, R.N. Dedicated to his memory by his daughter, the inscription tells of his death aboard HMS Tremendous in the victory of 1st June 1794, aged only 35 years old. The Glorious First of June, also known as the Fourth Battle of Ushant, was the first and largest of the naval fleet actions during the French Revolutionary Wars. Throughout May the British fleet had attempted to block the passage through the Atlantic of a convoy taking grain to France. This culminated in a huge battle near the island of Ushant on the 1st of June. The Glorious First of June was not quite as glorious as it sounds, for both the English and French navies suffered massive damage in the messy battle; at least partially due to their respective admirals' failures to control fleets, captains, and crews. Immediately after the battle, both sides claimed victory - Britain due to the capture or sinking of seven French ships, and France because their convoy did arrive safely home.
Above: the stunning memorial of Lieutenant Francis Ross, R.N.
More New Records
We'll be releasing records from Exeter's Higher Cemetery shortly, and we're working on records from authorities in the East Midlands, London, the West Midlands, and the South East of England.